Chicken & Rice dog food - Allergies - Salmon Oil - Pre-biotics for gut health
Estimated Delivery Time:
2-3 Days
Fallon's Chicken & Rice Gluten Free Dog Food - 12 kg or 2.5 kg Free Delivery
Suitable for all medium sized breeds
For dogs that have average exercise levels
Good for excitability problems
Salmon oil for omega 3 and healthy skin & coat
Prebiotics for healthy gut
Gluten Free to help with allergies such as itchy skin and ear problems
Benefits for Training & Behaviour
Gluten free, prebiotics for a healthy stomach and a medium protein level may lead to a calmer more focused dog
If you've not tried Fallon's yet ask for a Free Sample - REQUEST A SAMPLE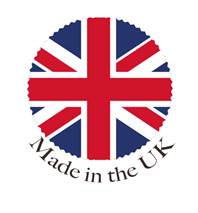 All Natural Recipe and UK sourced ingredients
Ingredients
Chicken meat meal (26%), Rice (26%), Whole Maize, Whole Barley, Beet Pulp, Chicken Oil, Yeasts, Digest, Dehydrated Egg, Salmon Oil, Seaweed Meal, Pre-biotic MOS, Minerals, Vitamins: Vitamin A 24,500 IU, Vitamin D3 2,450 IU, Vitamin E 245 IUTrace Elements: Zinc chelate of amino acid hydrate 333 mg, Zinc sulphate monohydrate 167 mg, Manganese sulphate monohydrate 78 mg , Cupric sulphate pentahydrate 40 mg, Calcium iodate 2.46 mg/kg, Selenised yeast (inactivated) 87 mg.Antioxidants (a rich blend of mixed tocopherols and rosemary extract)
Nutritional Analysis
Crude Protein 23%, Oils & Fats 12%, Crude Fibre 2.5%, Crude Ash 6%
It will provide for all your dogs nutritional needs when fed according to the feeding guidelines. We recommend the amount to be split in two daily feeds. Always have fresh drinking water available. Product may be soaked prior to feeding. Introduce alongside current food over a period of 3-4 days.
"This is one of our carefully sourced dog food products.Chicken & Rice gluten free offers a balanced,complete diet for your adult dog. Highlights are a high meat content with chicken named first,egg,salmon oil & pre-biotics.Great for sensitive stomachs and because it is additive free I find some slightly "hyper" dogs appear to be calmer.Made in the UK"
Keith - Master Dog Trainer GoDT,owner Cotswold Pet Supplies