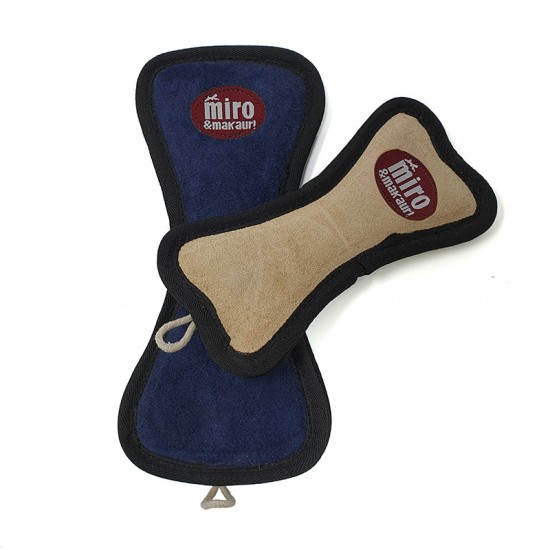 Miro & Makauri Chew Tuff Bone Dog Toy
Estimated Delivery Time:
2-3 Days
The Chew Tuff Bone is a strong, hard-wearing fetch toy. Ideal for dogs that need that extra durability, during play time. Made with natural leather on the outside, the toy is made up of natural rubber. Each Layer has webbing on the outside, to build up a substantial, reinforced edge.
A tough toy made for robust play!
This toy floats on water, so is also recommended for water play.
Size 1. 16 cm
Size 2. 22 cm