The Fido Fax - Dog Training & Behaviour Manual signed copy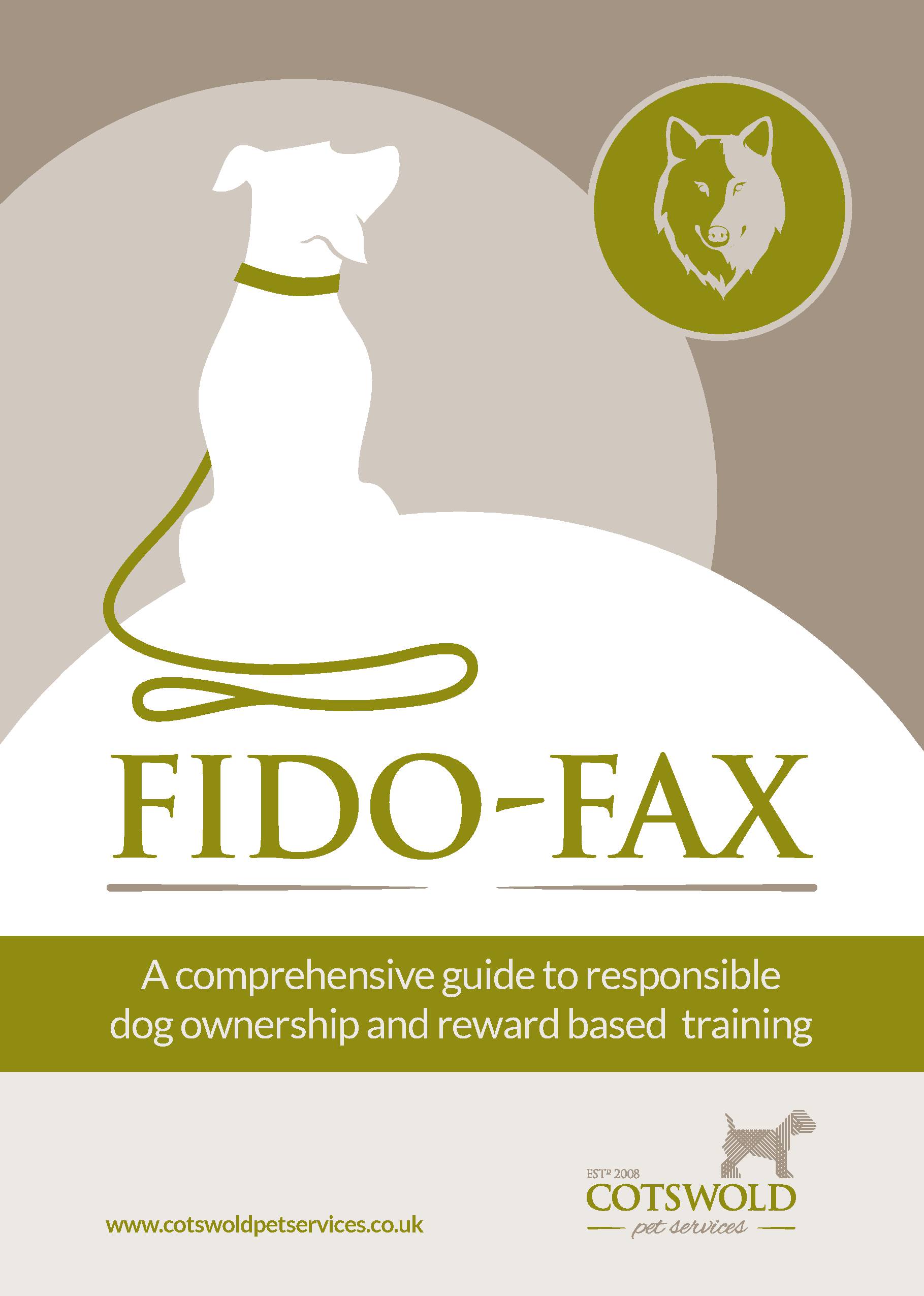 Also available to buy for Kindle on Amazon
LIMITED TIME ONLY - signed by Keith Fallon!
The Fido-Fax Dog Training & Behaviour Book
Co-written by Keith Fallon (MGoDT & ACFBA) & Nadine Carr (Canine Trainer & Behaviourist)
The Fido Fax is a dog training book with a difference in that it is designed to be USED not sit on the book shelf along with all other dog training books.
Sections include:
How a dog thinks and learns - Success or Failure,How a dog thinks,The Owner, The Trainer
Communicating with your dog - Fido's guide to speaking dog,nature's calming signals,What did Fido say?
Equipment
Your Dog - Responsible ownership, The Puppy
Dog Household Etiquette - Jumping up,Chewing,Handling & Grooming, Do Not Be Protective
Lessons - Sit,Stay,Down,Recall,Walk to Heel,Retrieve
Dog Behavioural Issues - Barking,Chasing,Digging,Nervous Dog,Aggression,Separation Anxiety
Over 150 pages
The Fido Fax is the result of uncountable hours of training dogs, understanding and dealing with behavioural issues and helping dog owners.
Nadine Carr has worked with dogs for many years, showing and working them and more recently running training classes. She believes strongly in training dogs through understanding, postive methods and psychology.
Keith Fallon is an owner of Cotswold Pet Services Ltd, Master Trainer with the Guild of Dog Trainers and Associate of the CFBA (Canine & Feline Behavioural Association). He believes that we need to remember that dogs are not humans and that training should be in a realistic settting. The Canine Country Etiquette Training he delivers is designed to give dog owners confidence when enjoying country walks.
He has appeared on BBC's Countryfile discussing the problem of dogs worrying livestock & BBC Radio Gloucestershire.
Take a preview