Walk Your Dog With Love Dog Classic Harness - No Pull
Model:

WWL003_BLK_1

Model
Hurry, this offer ends in:
Stop pulling

No choke

Suitable for all breeds of dog

Leads from the front unlike traditional harnesses

Gives you more control

Easy to put on

Light & Comfortable

​

Plain Black material
​
​Detailed Description and Sizing
The World's Best Dog Harness! Known as the Stop pull harness or No pull harness
New 'Walk your Dog with Love' Harness from the USA. Stops Pulling, No Choking, Gives Control
Check out the "How it works" video & "Walking should be fun for you and your dog"
MORE CONTROL: It leads your dog from the front to give you steering. Steering means control - like a horse is led.

NO PULLING: Because it is not rear-attached (like a collar, choker, or old-fashioned harness), you don't trigger off your dog's natural "dog sled team" pulling instinct.

NO CHOKING: It is not around your dog's throat, so you don't hurt your dog. Dog collars and chokers are not a friendly - or necessary - way to walk your best friend.

EASY ON: You don't have to 'figure it out'; no more leg lifting woofce. Just put it over your dog's head and 'click'. Easy.

COMFORT: No more hard and heavy rings, sliders, or sharp sewn areas that chafe and rub. Also, because it adjusts in 360 degrees, it fits better, so it works better too

SIZE CHART: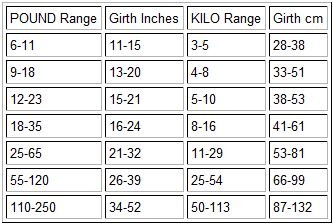 Walking your dog should be fun - why Front Leading?