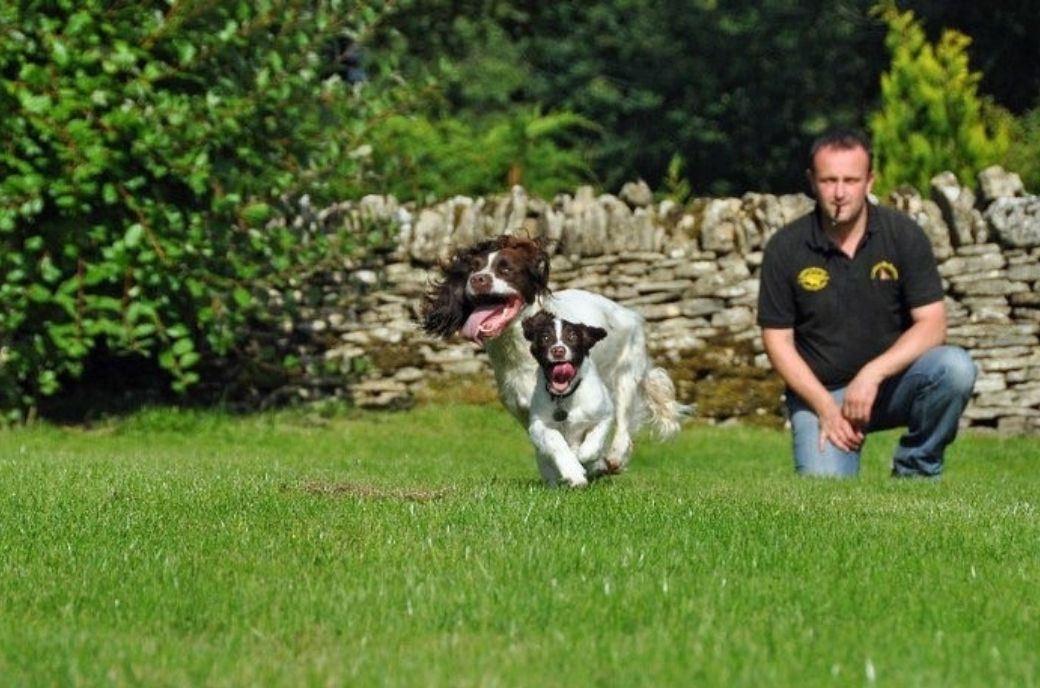 Keith Fallon - Master Trainer & Canine Behaviourist in the early days
How it all started
Starting back in 2008 we were busy walking, boarding and training dogs, all sorts of dogs and owners to go with them.
Keith Fallon was running classes for puppies, gun dogs and adult dog obedience before branching into canine behaviour and training with problems ranging from pulling on the lead, aggression and livestock worrying.
This put him in a unique position to be able to listen to clients concerns and to observe hundreds of dogs and their behaviour.
From Training to Products
It became fairly obvious that many of the problems Keith was seeing could be linked to poor products that were not fit for purpose and hence Cotswold Pet Supplies was born.
Our Philosophy and why we are different
Because of our deep rooted understanding of dogs and their owners all of our products are selected for their purpose and quality.
Our mission is to offer products that work or have benefits for you and your dog. Natural and additive free, sustainable where possible and fit for purpose.
We have been supplying products such as the Walk Your Dog with Love harness, Natural Dog Food and dog training accessories for many years. All of these product are designed to help dog owners with a problem or as part of their dog training journey.
Moving Forward
Being animal lovers in general and not just dogs (Keith has had a range of pets from fish to quail) we have now also included products for cats and horses as many of clients have asked for these. You may also find one or two fun items for sale as its not all about training !