Puppy Chicken & Rice - Wet Dog Food - Gluten Free - Pack of 10 Trays x 395g
Model:

PuppyC&R_WET_001

Model
Estimated Delivery Time:
2-3 Days
​Fallon's Puppy Chicken & Rice Gluten Free Wet Trays Pack of 10
Suitable for all breeds

Gluten free for puppies to prevent allergies

60% Chicken

Salmon oil for healthy skin & coat

Vegetables

Joint support
Free Delivery
Pack of 10 Trays - 395g per tray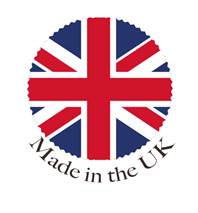 All Natural Recipe
Uk Sourced Ingredients
Hypoallergenic,high meat content,totally gluten free, complete & balanced.
Ingredients
Chicken 60%, Rice 5%, Peas, Carrots, Salmon oil, Seaweed, Herbs, Glucosamine, Chondroitin, Yucca extract, Cranberry extract, Yeast, vitamins & minerals
Nutritional Analysis
Crude Protein 10%, Oils & Fats 7%, Crude Fibre 0.3%, Crude Ash 3%, Moisture 72.5%
It will provide for all your dogs nutritional needs when fed according to the feeding guidelines. We recommend the amount to be split in two daily feeds. Always have fresh drinking water available. Product may be soaked prior to feeding. Introduce alongside current food over a period of 3-4 days.
Ideal for puppy's aged 2 - 12 months (18 months for large breed of
FEEDING GUIDE
dogs). Your puppy should be fed 3 - 4 times a day, but after 6
months this can be reduced to twice a day. Your puppy's needs
Trays Per Day
may be different from the guide due to age, breed & activity level,
Small
½ - 1
always feed to maintain a lean active condition. Store in a cool dry
Medium
1 – 2
place. Tastes best at room temperature, once opened cover and
store tray in the fridge for 48 hours. If you puppy hasn't eaten this
Large
2 – 3
food before its best to introduce it slowly over a five of days
Giant
3 - 4
gradually increasing the new food until it is the sole feed.
Remember your puppy always needs a supply of fresh drinking