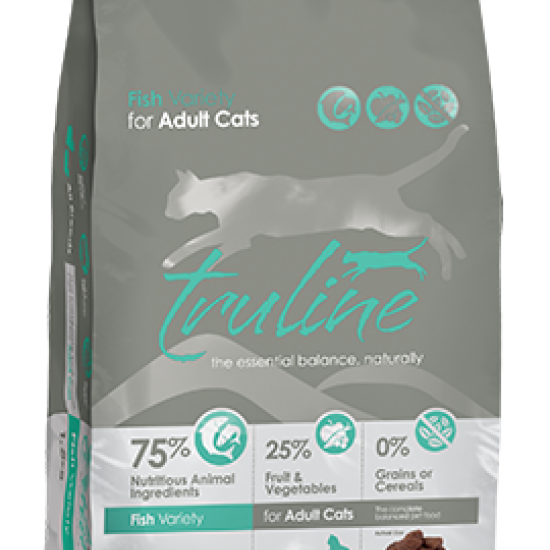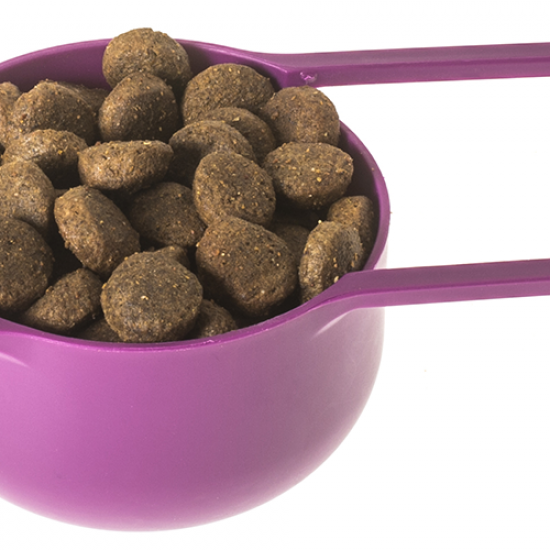 Truline Ultra Premium Cat Food - Fish Variety
Estimated Delivery Time:
2-3 Days
Ultra Premium Cat Food – Suitable for all adult and kitten breeds
With over 70% nutritious animal ingredients – cats are carnivores and so our recipes are packed full of animal proteins to ensure health and vitality.

Fresh and dried meat and fish – including turkey, chicken and salmon in the meat and fish variety.

We avoid the use of proteins that are commonly considered to cause allergic reactions and dietary sensitivities.

Yeast and chicken gravy – provide natural flavours that are guaranteed to satisfy even the most particular cats.

We also use dried whole farm eggs which help provide supremely digestible protein sources to promote overall well-being, as well as providing amino acid building blocks for muscle development and growth.

Norwegian salmon oil and refined chicken fat – enrich the recipes providing a balance of the essential omega-3 and 6 oils for optimal skin & coat condition.

Naturally occurring vitamins, minerals and phytonutrients also promote overall health and vitality.

Oligosaccharides and yucca are added to provide natural prebiotics to promote the stabilisation of healthy bacteria in the digestive tract.

The herbs have been meticulously chosen for their calming effect on the digestive system, encouraging a healthy relaxed gut.

Berries and Fruits – considered by many to be "super foods" due to their high antioxidant content, our botanicals promote immunity and help to minimise the risk of urinary tract disease.

Selected vegetables – provide a low and balanced carbohydrate levels to provide energy throughout the day.

We avoid all synthetic flavourings and sugars that are often added to many other foods.
Truline Cat – Fish Variety Analytical Constituents
Crude Protein 37%, Crude Oils and Fats 22%, Inorganic Matter 9.5%, Crude Fibres 2.2%.
Composition: Dried Whole Salmon (16%), Dried whole Ocean Fish (16%), Fresh whole Salmon (14%), Fresh whole Ocean Fish (14%), Tapioca, Sweet Potato, Poultry Fat (8%), Dried whole Farm Eggs (3.5%), Chicken Hydrolysate (2.5%), Norwegian Salmon Oil (1%), Pea Fibre, Dried Krill, Minerals, Glucosamine, Prebiotic MOS, Prebiotic FOS, Seaweed, Green Tea, Yucca Extract, Carrots, Grape Seed, Chondroitin, Spinach, Green Beans, Bilberries, Cranberries, Blackcurrants, Apple, Dandelion, Marigold, Chamomile, Peppermint.
Additives (per kg): Vitamins: Vitamin A 25,000 IU, Vitamin D3 2,000 IU, Vitamin E 500 mg/kg, Taurine 1,600 mg/kg. Trace elements: Iron sulphate monohydrate 167 mg, Zinc oxide 139 mg, Manganese oxide 81 mg, Copper sulphate pentahydrate 20 mg, Calcium iodate anhydrous 1.64 mg, Sodium selenite 0.22 mg. Antioxidants.